History
Founded in Beijing, Airsys started life in 1995 as a regional importer and distributor of HVAC systems. As the company moved into the 21st century, it transformed from a trading company into an industrial manufacturer.
With intense competition developing amongst manufacturers based in China during the early 2000s, Airsys prepared to make its next strategic move, based on the core competencies it had developed.
These competencies revolved around manufacturing excellence, growing expertize in servicing the Telecom, Data Center and Medical markets and a multi-lingual leadership team with an international outlook.
As a result, Airsys made plans to go global! This internationalization was initially driven by the Medical Airsys business, securing a number of the world's largest healthcare companies as long-term customers for its medical imaging cooling solutions.
Subsequently, from 2002, Airsys reshaped the business from a conventional, China based, HVAC product manufacturing company into a Telecom, Medical and, increasingly, Data Center and FAB industry cooling specialist operating at a global level.
This transition coincided with explosive growth within the Telecom industry, driven by the move from 2G to 3G networks. As a result, Airsys was selected by many of the world's largest Telecom companies as a preferred supplier of cooling infrastructure products. Airsys still counts these companies as customers today
As we move into 2021 and beyond, Airsys is again planning a strategic shift and this time Airsys will be bringing major market distruption across the infrastructure industry that will generate new and significant forms of value for our customers.
Beijing Company Old Site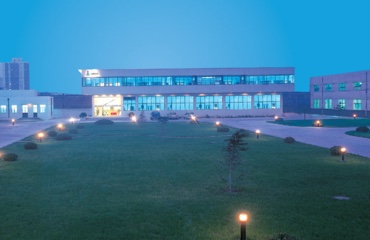 Gu'an Company Site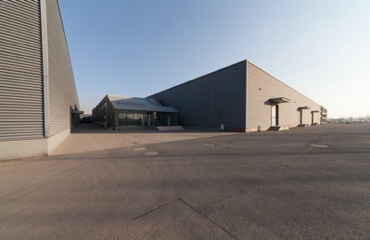 Beijing Company New Office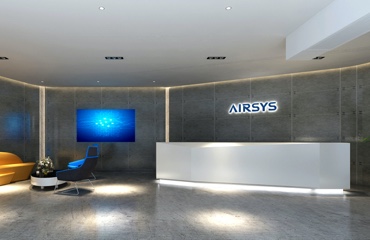 Spray-Paint Line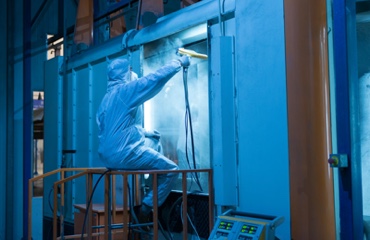 Prefabricated Parts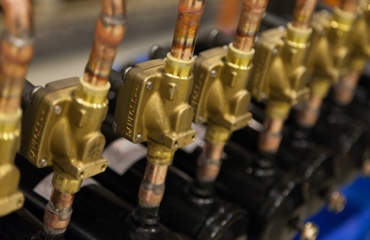 Automatic Stamping Line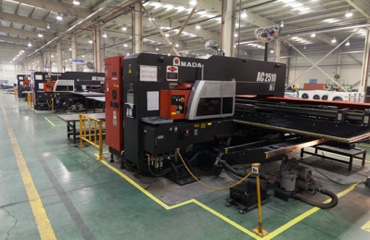 Assembly Line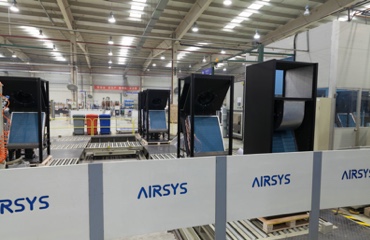 Warehouse Management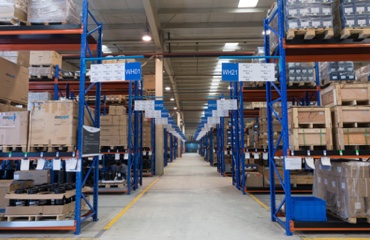 Enthalpy Lab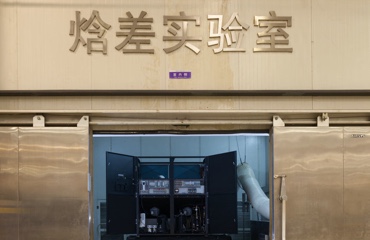 Airsys – The Organization
Being privately owned, and with the original founder and core executive team passionately building and refining the organization over 25 years, Airsys is a business fully locked onto the current and future needs of our customers, rather than being sidetracked to satisfying the wants of investors and shareholders who have priorities different to those of our customers.
This mindset has allowed Airsys to focus on, and invest in, a set of competencies and process methodologies that increase the value we deliver to our customers and advantageously differentiates Airsys from all its competitors.
Many of these competencies derive from working with the same global Telecom, Data Center and Medical industry customers over decades. In fact, Airsys often co-creates tools, technology and methods with its own customers.
Development
A well established and high performing R&D function, with levels of innovation that enable customer-specific technology design.
Manufacturing
Production manufacturing capability and quality that passes rigorous customers inspections and due diligence with flying colors.
Value Chain
Optimized internal and external supply chain, maintaining consistently high customer delivery, while minimizing risks.
Solution Capability
Global-to-Local delivery organization, with multifunctional expertise, covering all lifecycle phases. From consultation, design, and manufacture, to implementation, operational management and upgrade/replacement.
Solution Customer Model
New to the marketplace, providing customers with the opportunity to reduce existing infrastructure costs, completely avoid future costs and gain agility to drive their revenues higher through a move from traditional infrastructure sale and supply, to Cooling-as-a-Service.
Today, with co-headquarters in the United States and China, Airsys operates from seven hubs (US, China, Singapore, Philippines, UK, Germany, and Brazil) with a key focus on ICT data infrastructure and has implemented solutions across fifty countries.
In fact, Airsys manufacturing and service locations have been strategically selected to map onto the world's main data 'hotspots' where our customers own infrastructure is predominantly situated.
In addition, Airsys has specialist divisions serving the Medical and Industrial FAB marketplaces where, likewise, a global delivery capability is a key element of our customer solution offering.
The direct representation provided by Airsys is complemented with a widely dispersed partner network allowing us to satisfy our customers' requirements whatever part of the world this relates to.
The Future
Looking forward to 2021 and beyond, Airsys predicts that major owners of infrastructure, particularly within the Telecom and Data Center industry, will migrate from a traditional sale and supply procurement model to Cooling-as-a-Service.
Why? Because this change allows customers to reduce their cooling infrastructure CAPEX to zero, while further reducing their OPEX spend. Because it frees up customer resources to focus on their core business priorities. Because it enables customers to significantly reduce their carbon footprint.
Leveraging its innovation and investment in technology, manufacturing and service, Airsys is uniquely positioned to deliver Cooling-as-a-Service, a solution that empowers our customers with greater agility, adaptability and scalability over their infrastructure asset.